Josh Hyde Bowling Blog
2019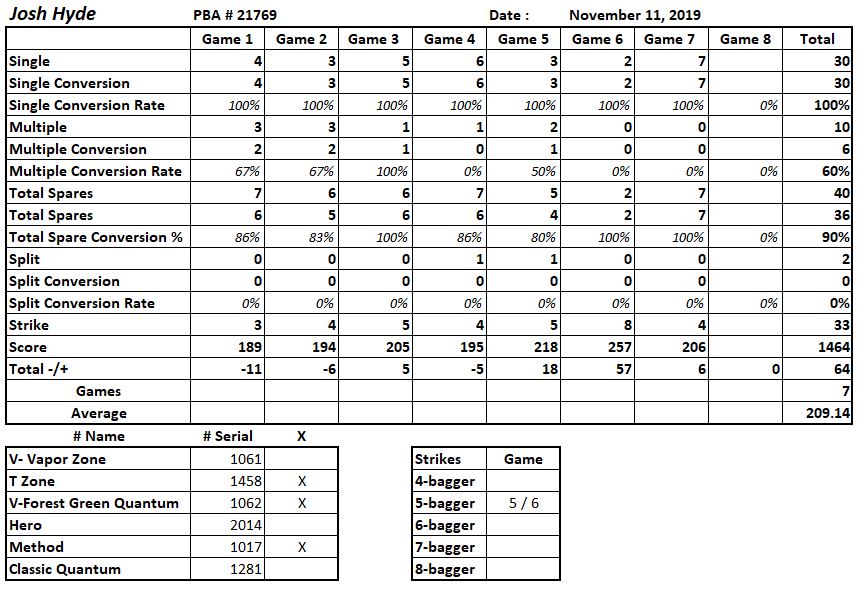 I was able to hit the pocket all day. I only made three ball choices for the lane condition.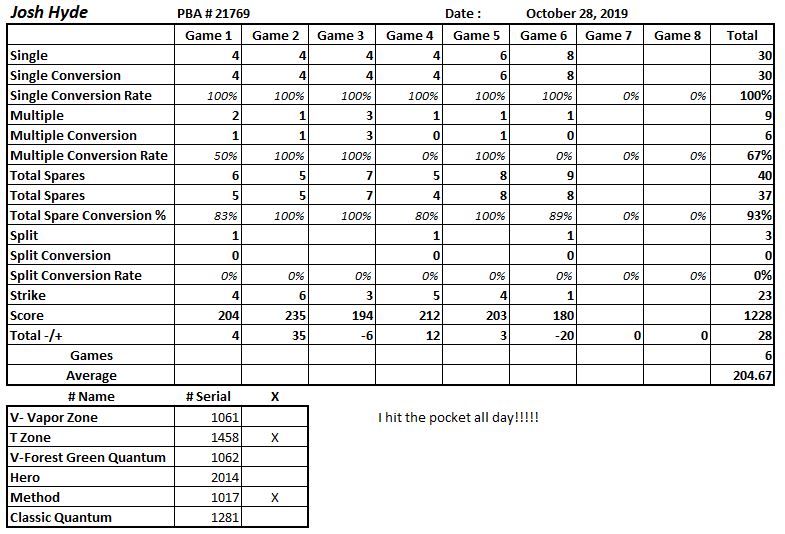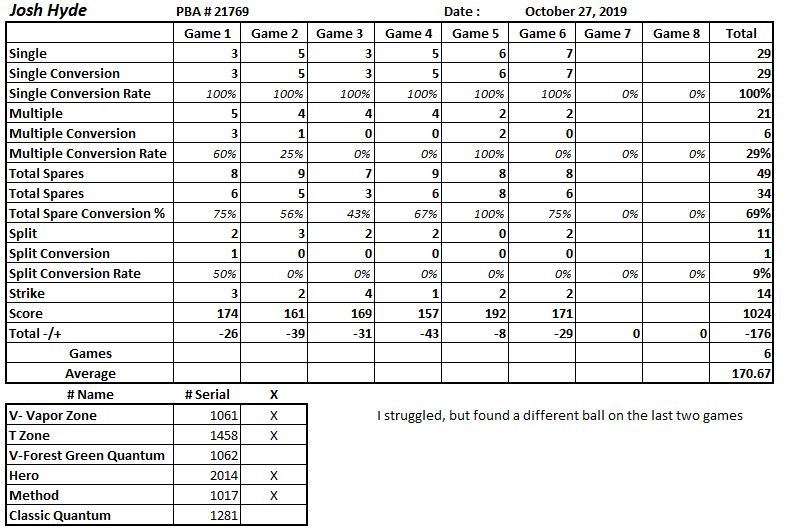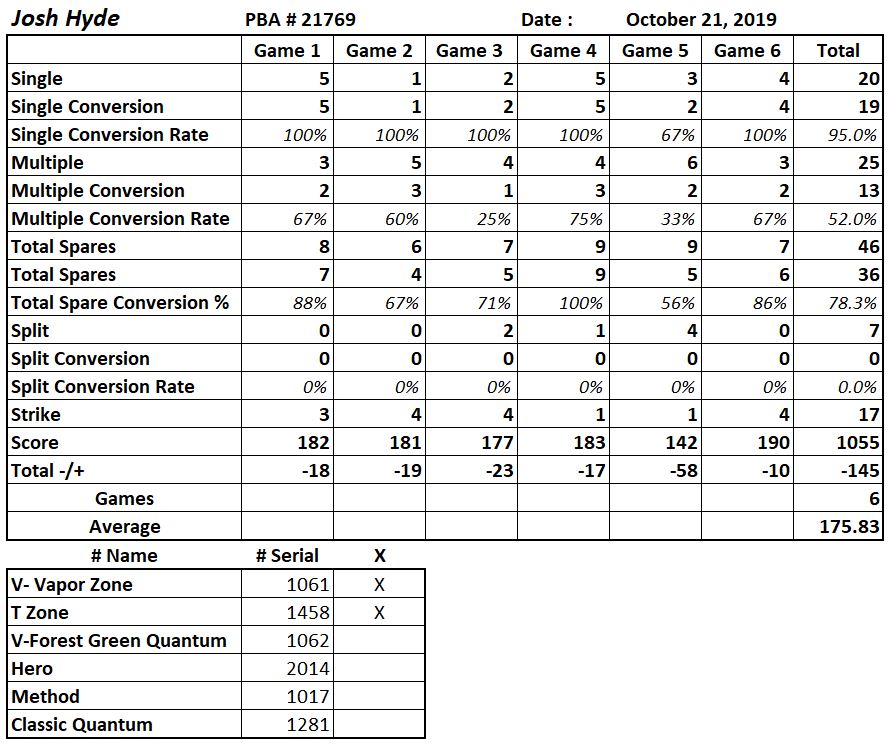 The first session of 2019-20 bowling season statistics at Warsaw Bowl. I stayed almost clean on single converstion. In the 142 game,
I missed a single and could not get anything going. I only used these two bowling balls.