Josh Hyde Bowling Blog
2019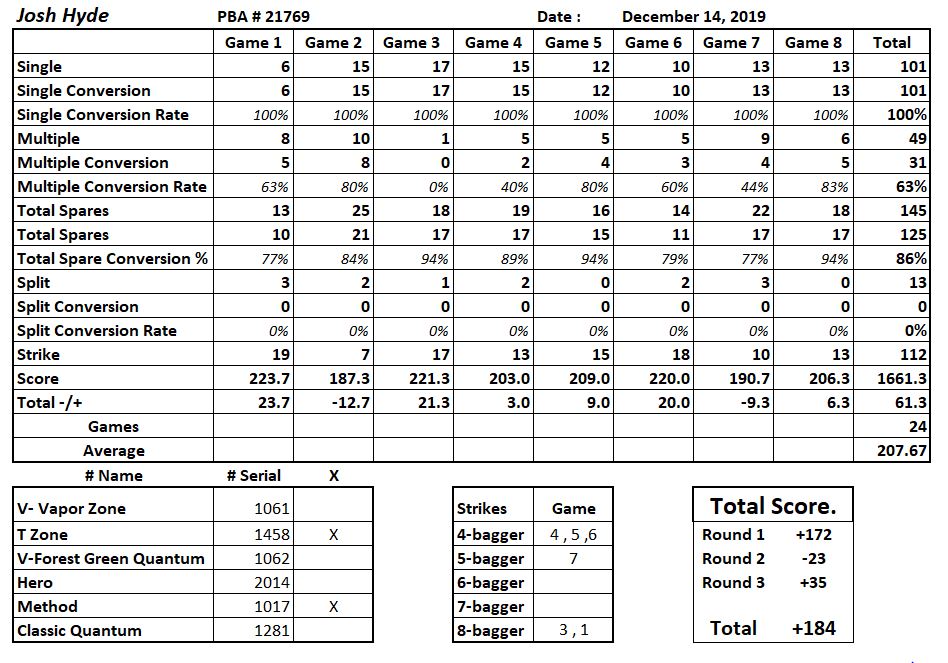 Bowled really well on day 1, did ok on day 2 and day 3. Was able to stay in the pocket and get all my singles. Splits killed me.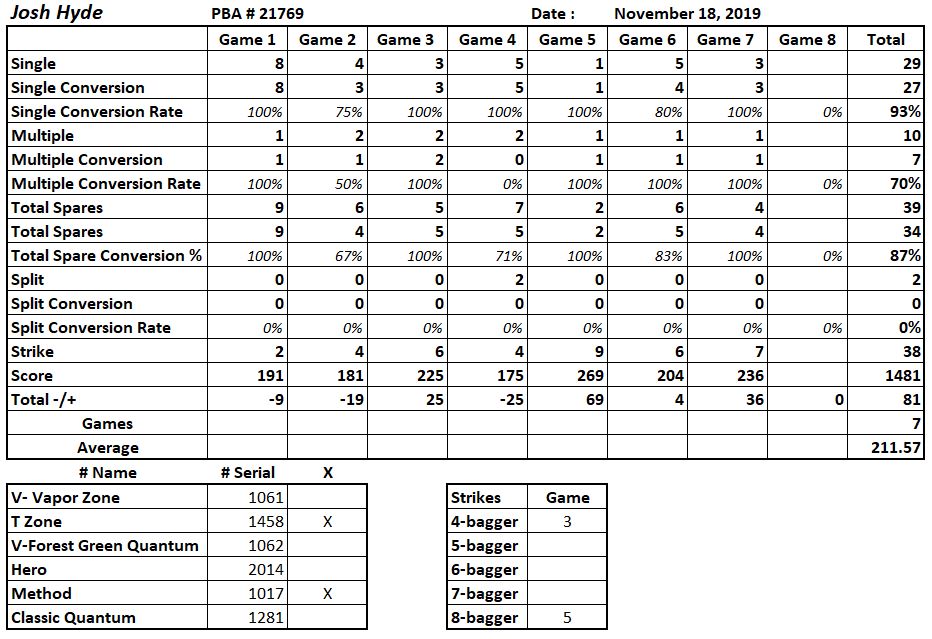 The last three games gave me my 20th 700 series. The 175 had two opens from two splits. I also left two single which is odd.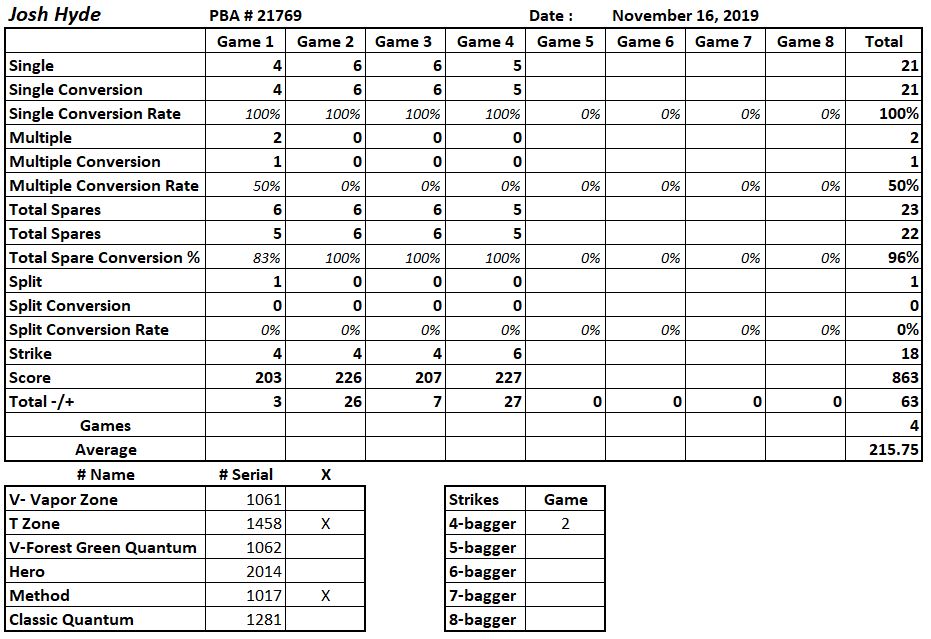 Consistently hit the pocket well.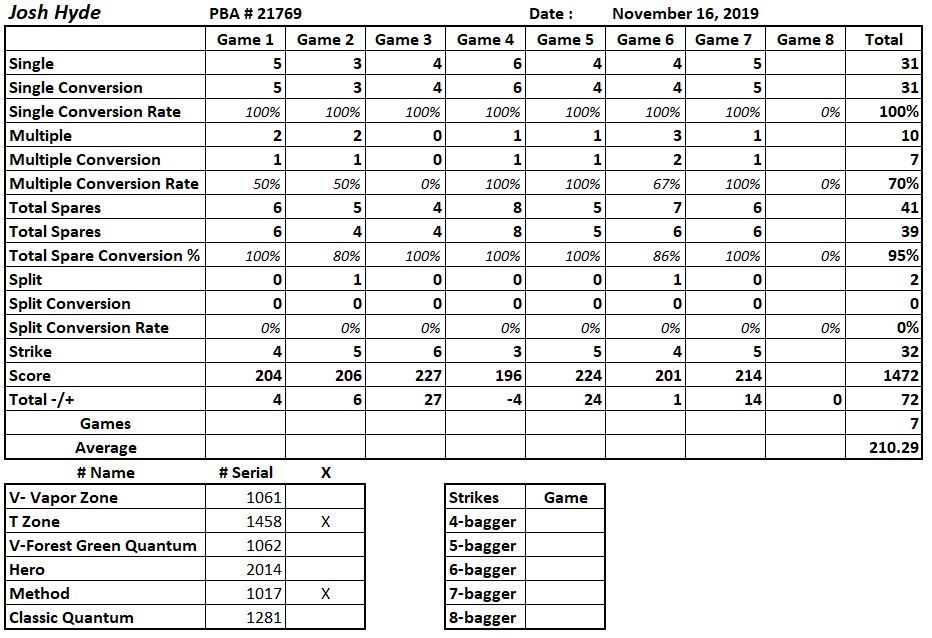 I hit the pocket well and kept the ball in play. If I could have strung a few strikes together, it would have been a high scoring day. There was no practice game.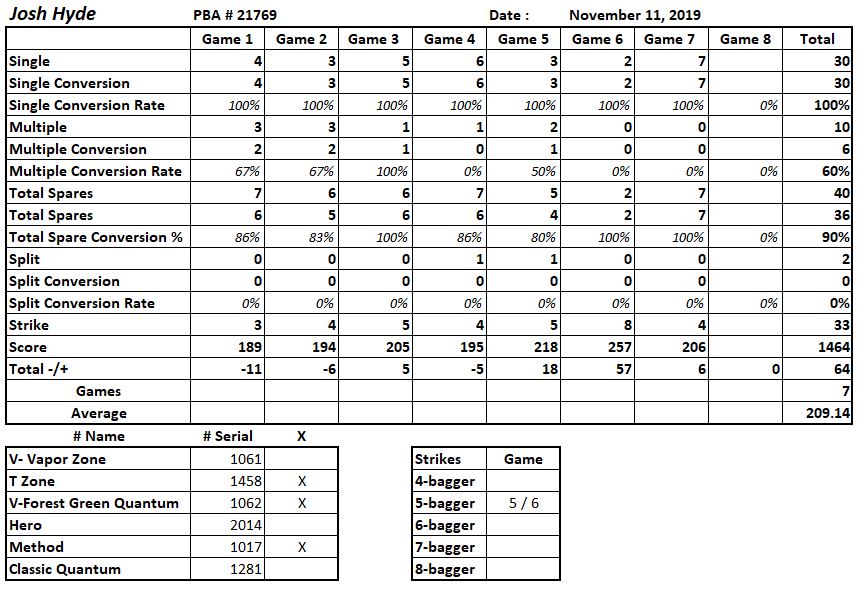 I was able to hit the pocket all day. I only made three ball choices for the lane condition.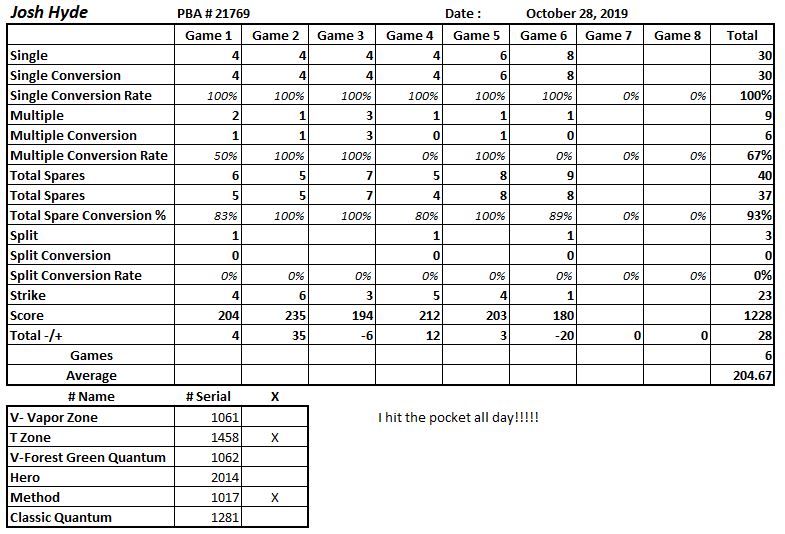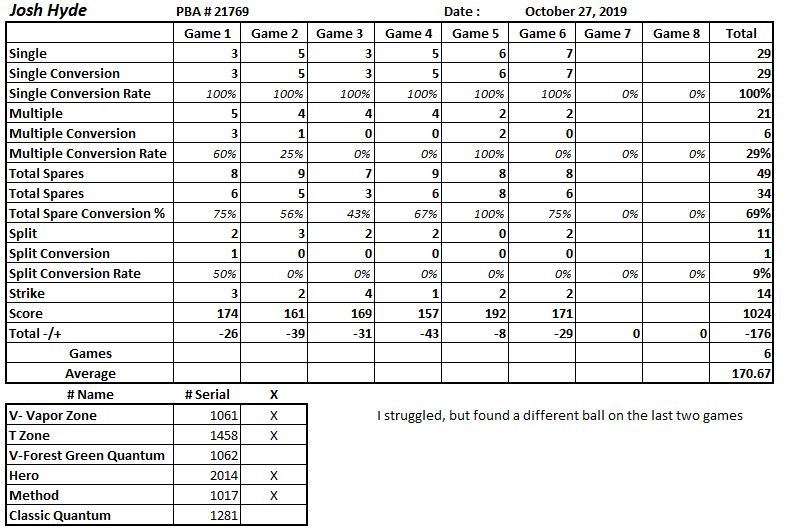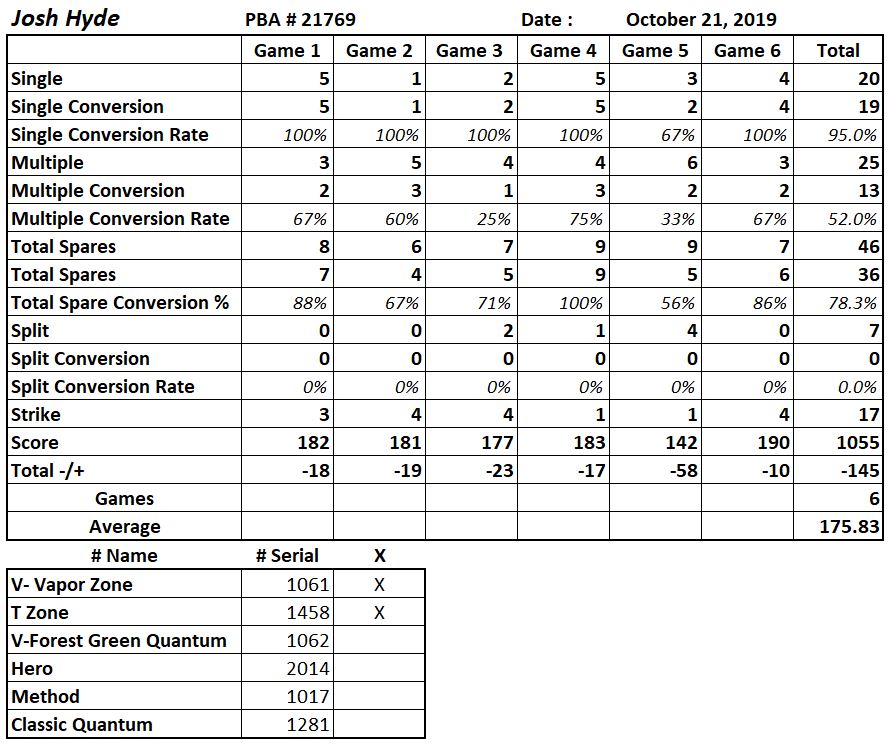 The first session of 2019-20 bowling season statistics at Warsaw Bowl. I stayed almost clean on single converstion. In the 142 game,
I missed a single and could not get anything going. I only used these two bowling balls.